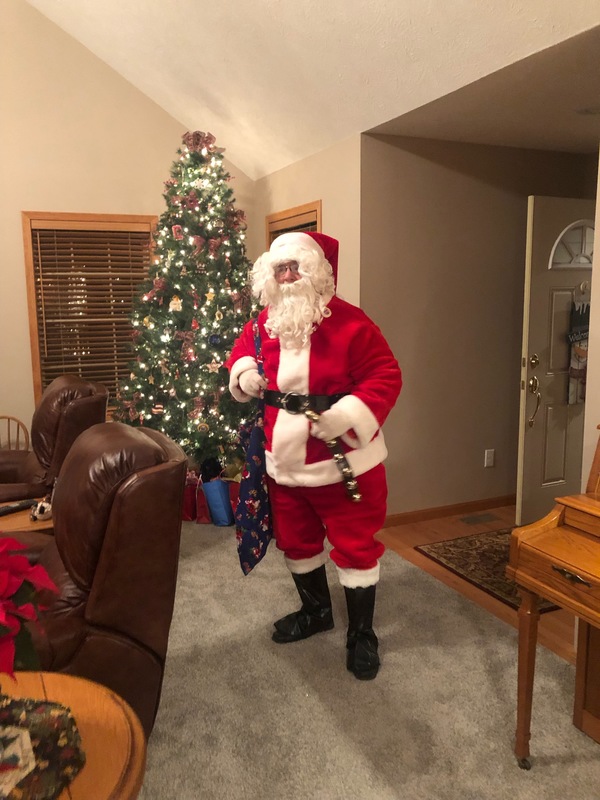 He made his list and even after checking it twice, Santa Clause deemed the Solomon High School girls' basketball team to have been "nice," this past year.

Santa made a surprise visit to the team--and to their young honorary cheerleader--during their Christmas party at Coach Bill Scheef's house on Wednesday evening.

The right jolly old elf brought laughs, treats, and a bit of magic to the Holiday Season. He even joined the girls in their earnest attempt at Christmas caroling and was kind enough not to comment on their collective effort to carry a tune.

We won't subject you to our singing, but the Solomon High School girls' basketball team would like to extend these wishes: "We wish you a Merry Christmas and a Happy New Year!"
May the joy we felt on Wednesday resonate to you and yours on this Christmas Day.