Good luck to the high school football team tonight as they take on Wakefield at 7 p.m.

Congratulations to the Solomon Middle School Football team for defeating Bennington 36-16 yesterday! Keep up the good work and continue to work hard.

We want to wish our middle school athletes good luck as they travel to Bennington tonight for volleyball and football. Make us proud. Go Gorillas!!!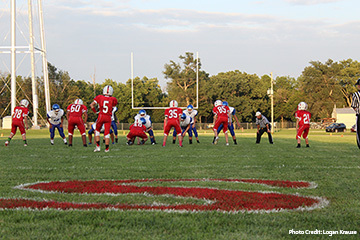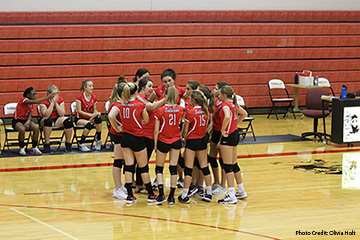 Check out the updated restrooms in the elementary school. The teachers painted inspirational and motivational sayings on the stalls to encourage positivity.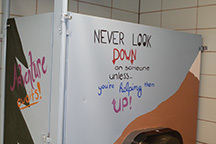 Beautiful night for Gorilla football. Great crowd, great play, great result so far #Gorilla Pride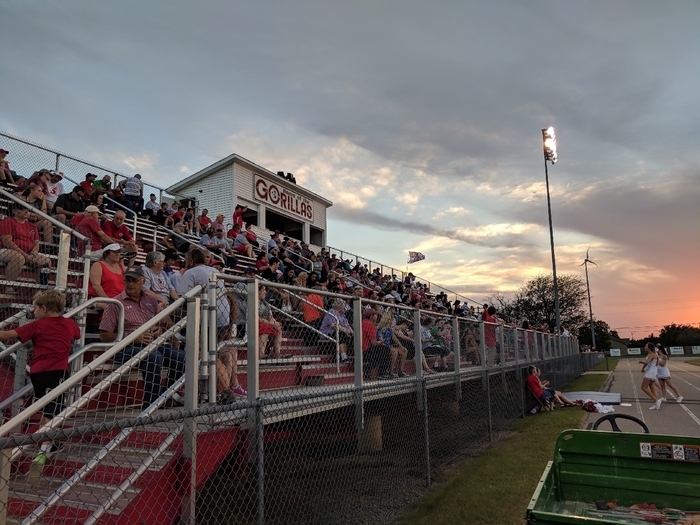 Good luck to the HS Cross-country as they travel to Tescott today. Fall sports in full swing #GorillaPride #RunFast

Good luck to @solomonschools JH as they take on Wakefield at home tomorrow. VB at 4:30 FB at 6pm. Thanks to Dode & Jim for the work!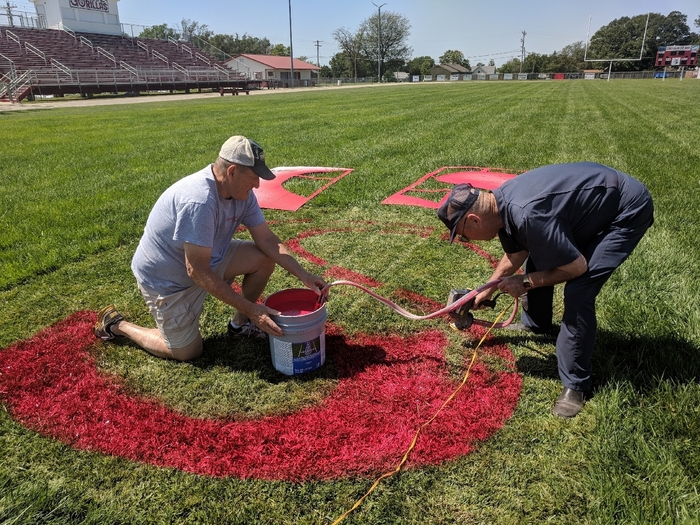 @Solomonschools Lady Gorillas are 7-0 on year after a 2-0 win over Bennington #GorillaProud keep it moving, keep improving!

JV @solomonschools girls also won in 3 over Sacred Heart. Now playing Bennington.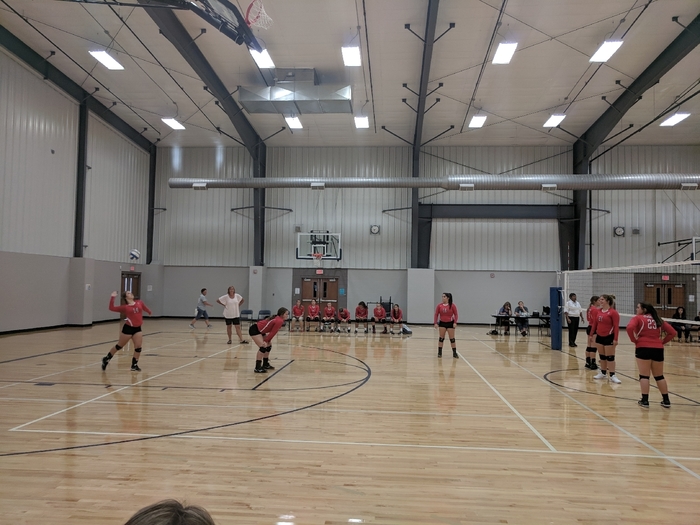 Congrats to @solomonschools varsity as they beat Sacred Heart in 3...moving to 6-0 on the season. #GorillaPride

Good luck tonight to our Lady Gorillas as they travel to Sacred Heart for a Tri w/Bennington. C at 4pm, JV & Varsity starts at 5pm vs. Benn and 6pm with SH #GorillaPride

Congratulations to the HS Volleyball team for winning the Peabody Invitational on Saturday. They won five matches and the 1st place plaque.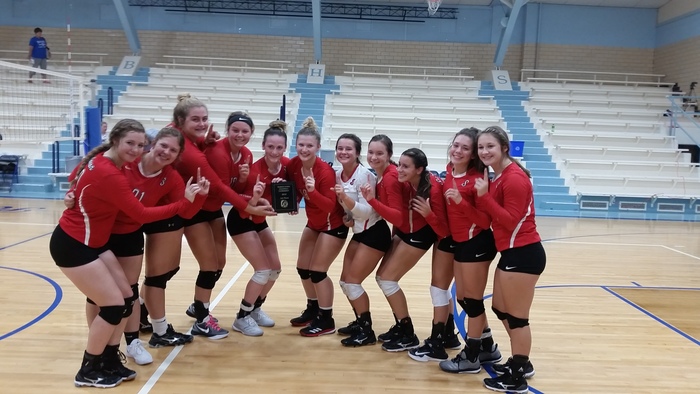 Fall sports open for @solomonschools with our ladies at Peabody this morning. Rise and shine it is a great year to be a Gorilla! Good luck!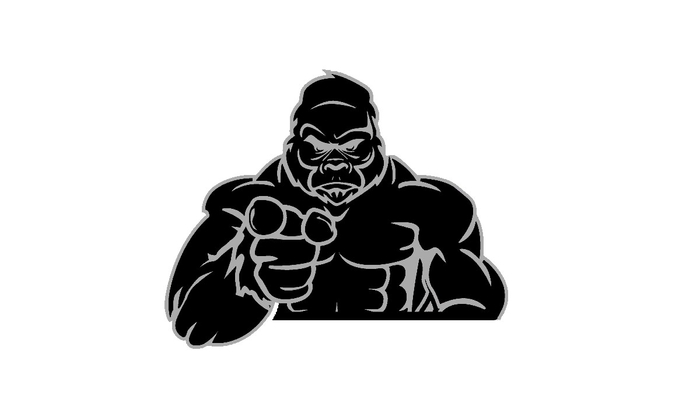 See everyone tonight at the Gatorade scrimmages. VB, FB, CC will be Announced 7pm at the stadium. Afterwards stay for free 🍉

Take a look at these pictures from the first day of school! Ms. Carver, sub for Mrs. Grant, teaching her bell work. Mr. Douglas explaining his syllabus to the yearbook class. Elementary students getting their groove on to dance moves on the screen. The 2nd grade class lined up and energized for the first recess of the year.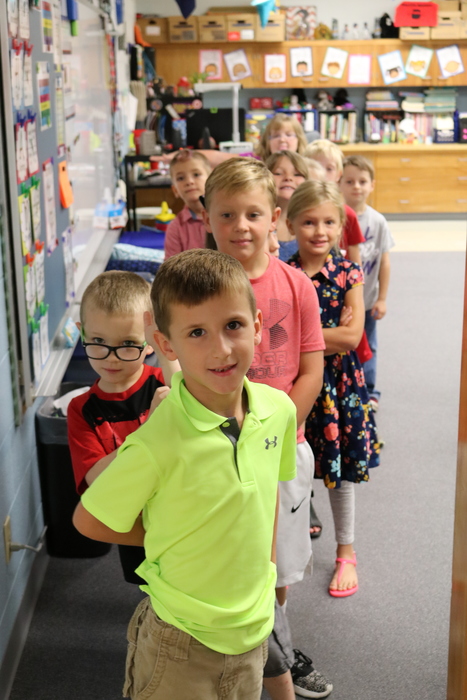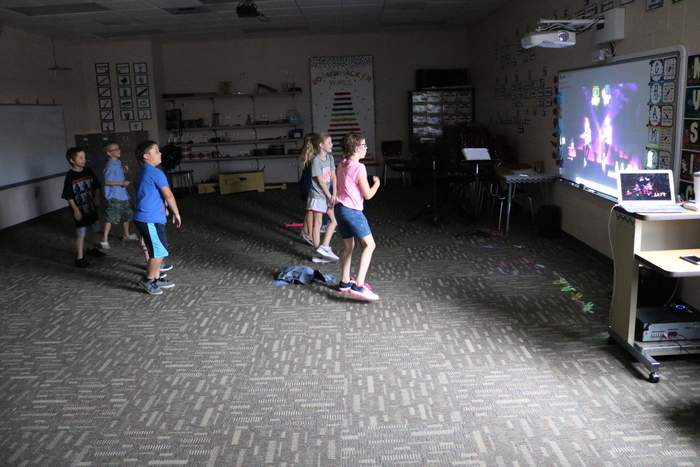 Thanks to everyone that joined us for the Back to School Open House last night! It was a great way to start off the year.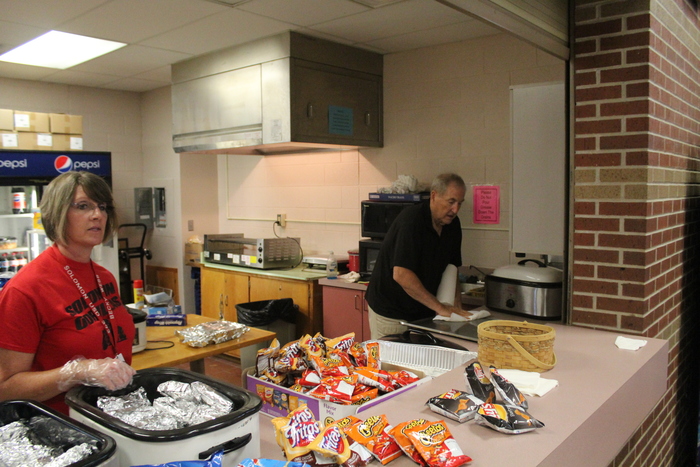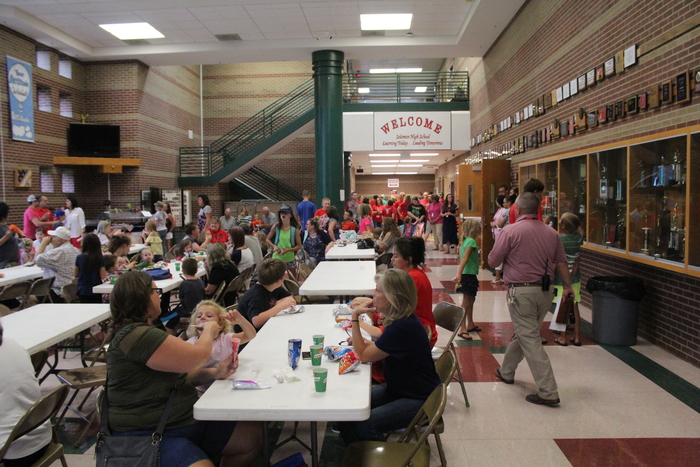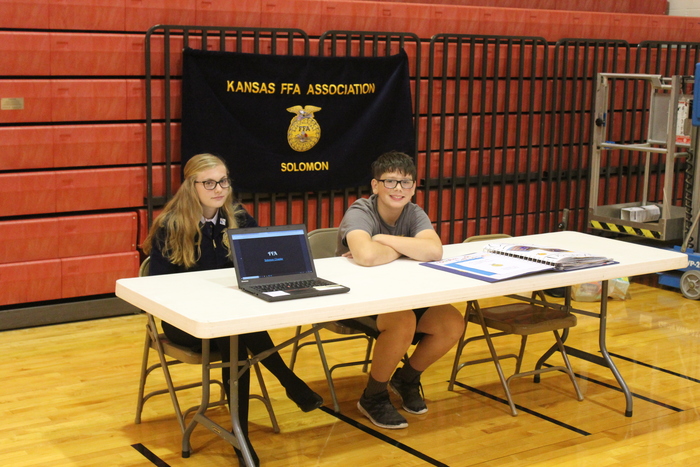 My favorite time of the year has arrived..first day of school! Buses are off and the barn is empty...here we come! #GorillaPride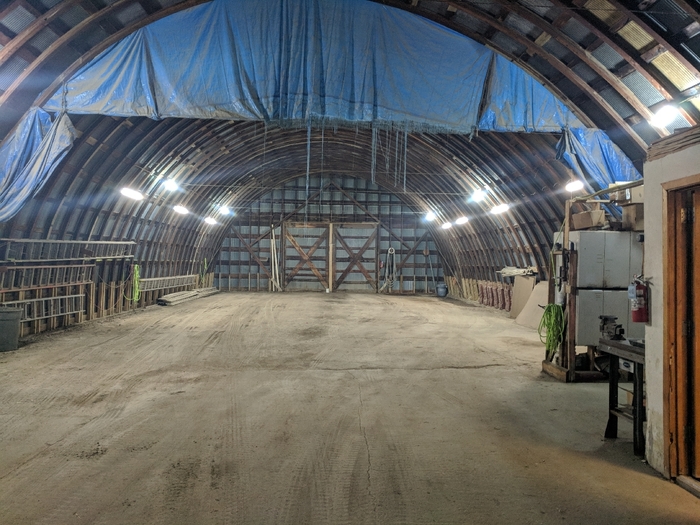 See everyone tonight at the Back-To-School event. #GorillaPride

Please see the image below for more information on the tailgate that will take place before the High School Football Game on Friday, August 31st. The HS Girls' BB program is excited to serve a pulled pork sandwich dinner.