Congratulations to the HS Volleyball team for winning the Peabody Invitational on Saturday. They won five matches and the 1st place plaque.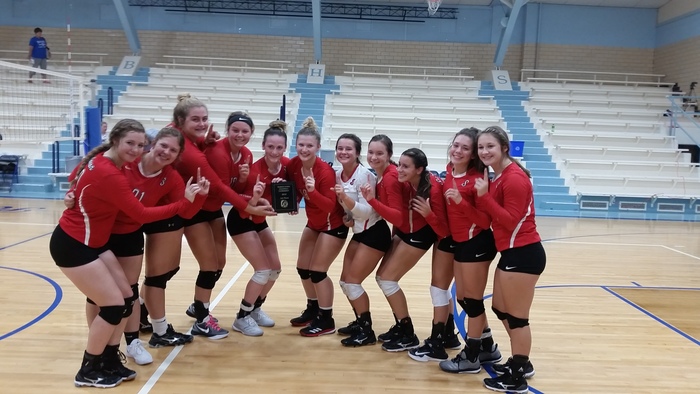 Fall sports open for @solomonschools with our ladies at Peabody this morning. Rise and shine it is a great year to be a Gorilla! Good luck!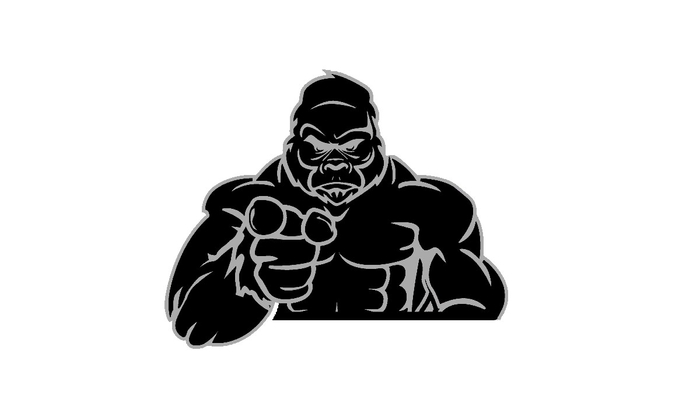 See everyone tonight at the Gatorade scrimmages. VB, FB, CC will be Announced 7pm at the stadium. Afterwards stay for free 🍉

Take a look at these pictures from the first day of school! Ms. Carver, sub for Mrs. Grant, teaching her bell work. Mr. Douglas explaining his syllabus to the yearbook class. Elementary students getting their groove on to dance moves on the screen. The 2nd grade class lined up and energized for the first recess of the year.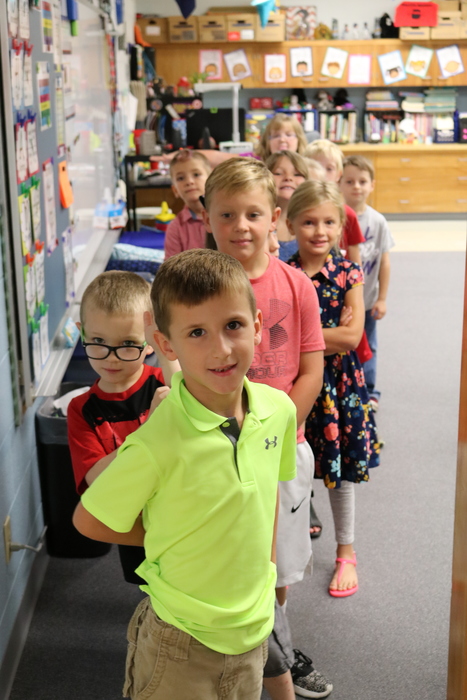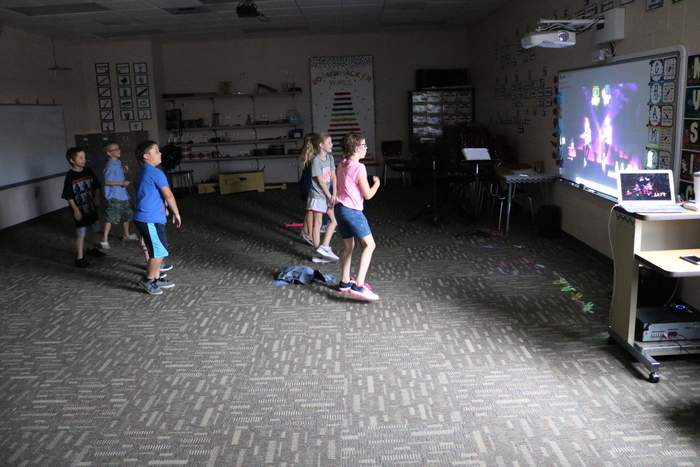 Thanks to everyone that joined us for the Back to School Open House last night! It was a great way to start off the year.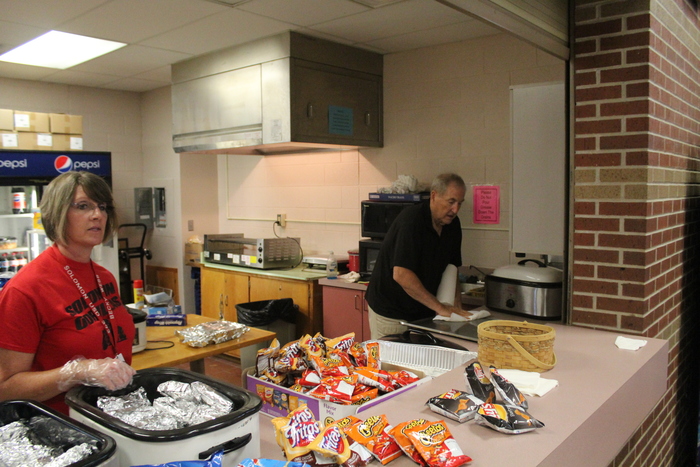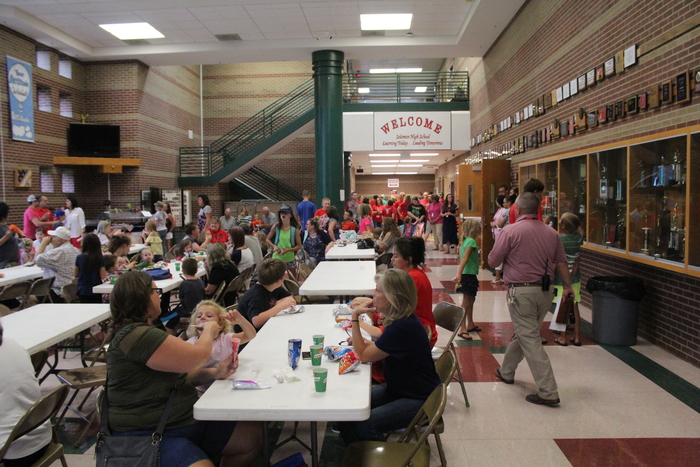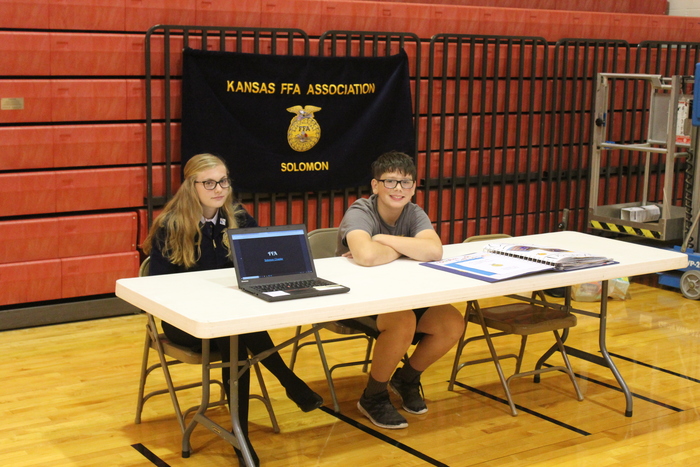 My favorite time of the year has arrived..first day of school! Buses are off and the barn is empty...here we come! #GorillaPride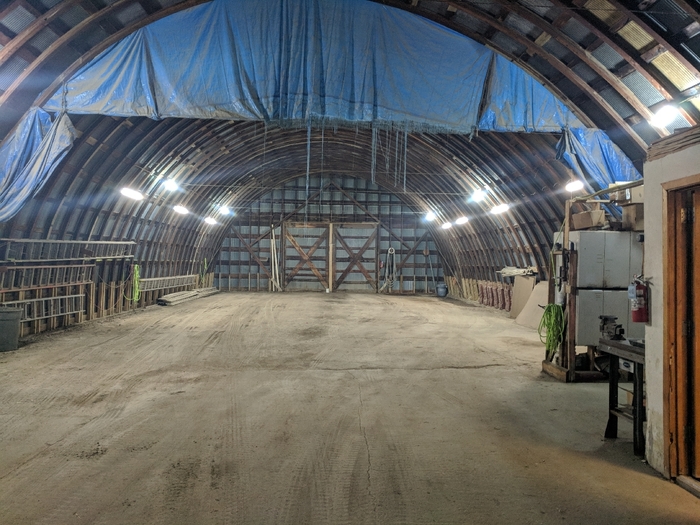 See everyone tonight at the Back-To-School event. #GorillaPride

Please see the image below for more information on the tailgate that will take place before the High School Football Game on Friday, August 31st. The HS Girls' BB program is excited to serve a pulled pork sandwich dinner.

Class list, for Pre-k through 4, and homeroom teacher, for 5 - 8, have been posted on the Elementary windows. These will stay up through the first day of school. Come check it out!

First day back with staff...couldn't sleep at all. Ready for another exciting year a Solomon. In an hour this will be filled. Exciting!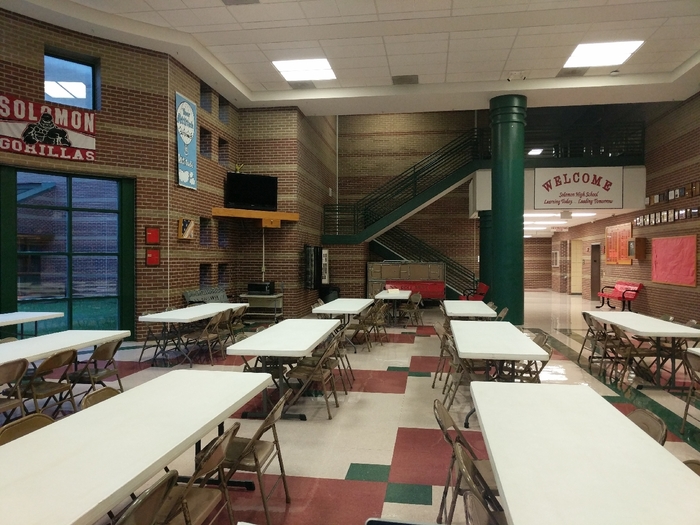 New teacher inservice today, the 18-19 School Year is about to begin!

Good luck today as fall sports begin. Lessons learned in extra curricular activities have a lasting impact on your future. #GorillaPride

Elementary teachers were busy this week adding some flair to the bathrooms! Can't wait to see what the kids think!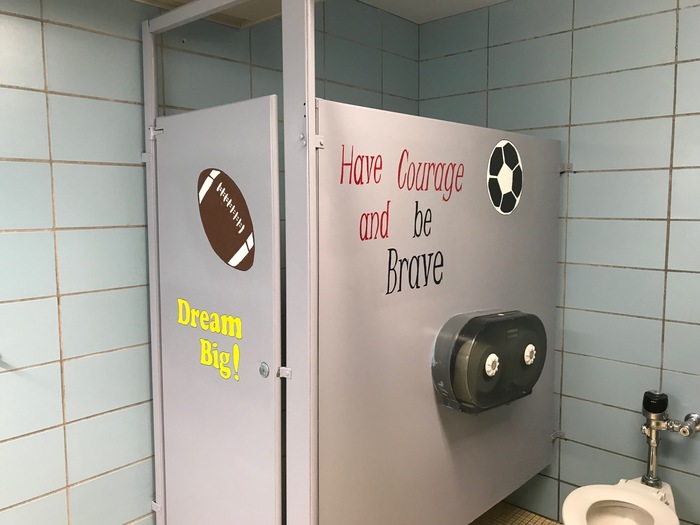 Greenhouse is going up for the new year. What a great addition btonour school. 21 days until the 1st day of school...feel that excitement!

Enrollment is today starting at Noon until 7pm in HS commons. New online version to help expedite the process too! #ExcitedGorillas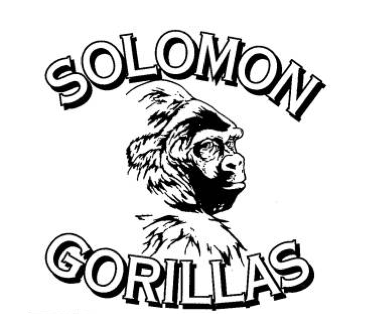 Phase 2 online enrollment MUST be completed through a Parent Portal. Please attend enrollment July 30 or 31 to get access key for the Portal and finalize enrollment! Call the office with questions.

LAST CALL for Solomon Online Registration: If you have started registration but did not finish it, please go to a computer to access your application number. If you have not started registration, please click on the following link to get this completed. Our deadline is July 23rd and the link will be closed after that date. If you started the registration on your phone but did not finish you must use a computer to gain access to your saved application. Androids/IPhones are not supported for saved applications.
https://kscloud1.infinitecampus.org/campus/OLRLoginKiosk/solomon

You know school is getting closer as gym floors and hallways are being refinished for the start. #GorillaPride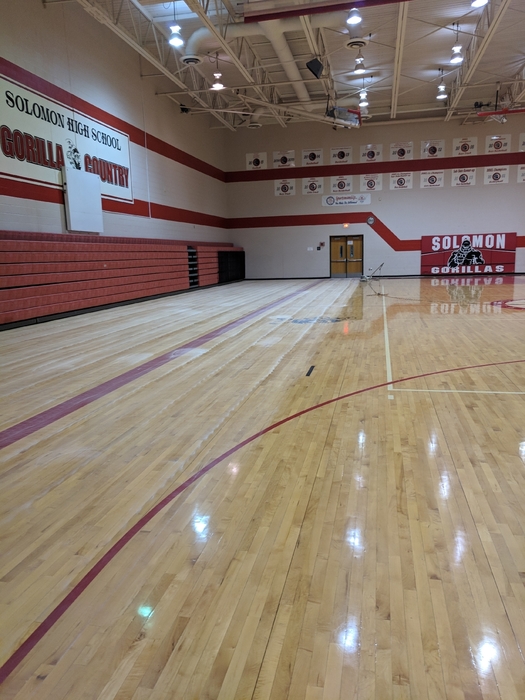 CONGRATS to the USD 393 BOE 2018-19 leadership. President Andrea McCook VP Brad Homman Gvt Relations Dustin Dooley #GorillaPride

July BOE meeting tonight at 7pm in HS library. See you there!