It's great to be a kid when it snows!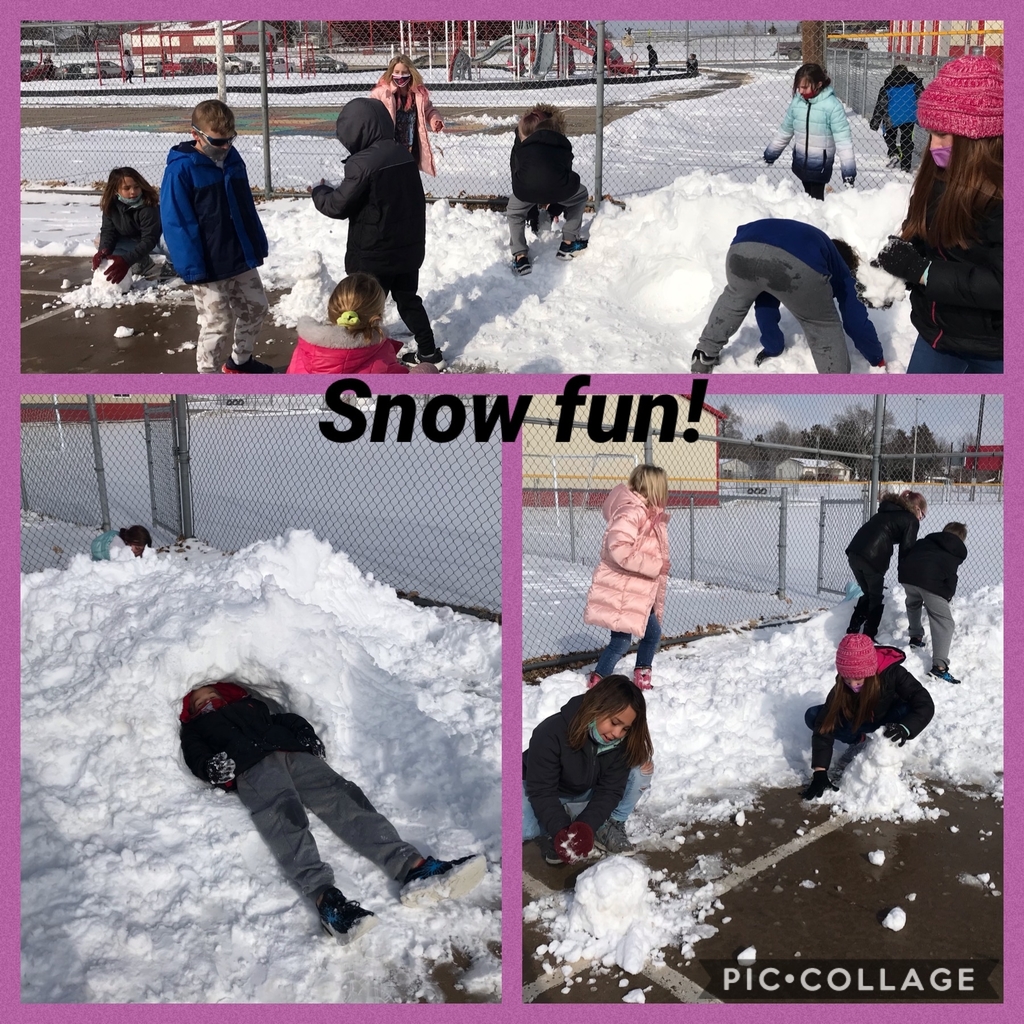 We have added an additional game for our HS girls. They will play at Goessel on February 11th at 6:00 pm. It will be a varsity only game.


We will honor our 8th graders after the A games on Monday vs Peabody. If you can't attend, watch on our YouTube channel!

We will honor our seniors between the varsity games on Friday vs Wichita Classical. If you can't attend, watch on our YouTube channel!

An update on how we decide on school closure and KSHSAA seating guidelines along with the home Solomon seating clarification posted at the link below. Next Facebook LIVE will be next THURSDAY Feb. 4th at 7pm. #GorillaPride
https://youtu.be/qqU4vLdyz4Q

Congratulations to the Dickinson County Spelling Bee Champion, Reagen Perry. Great job by all competitors this year!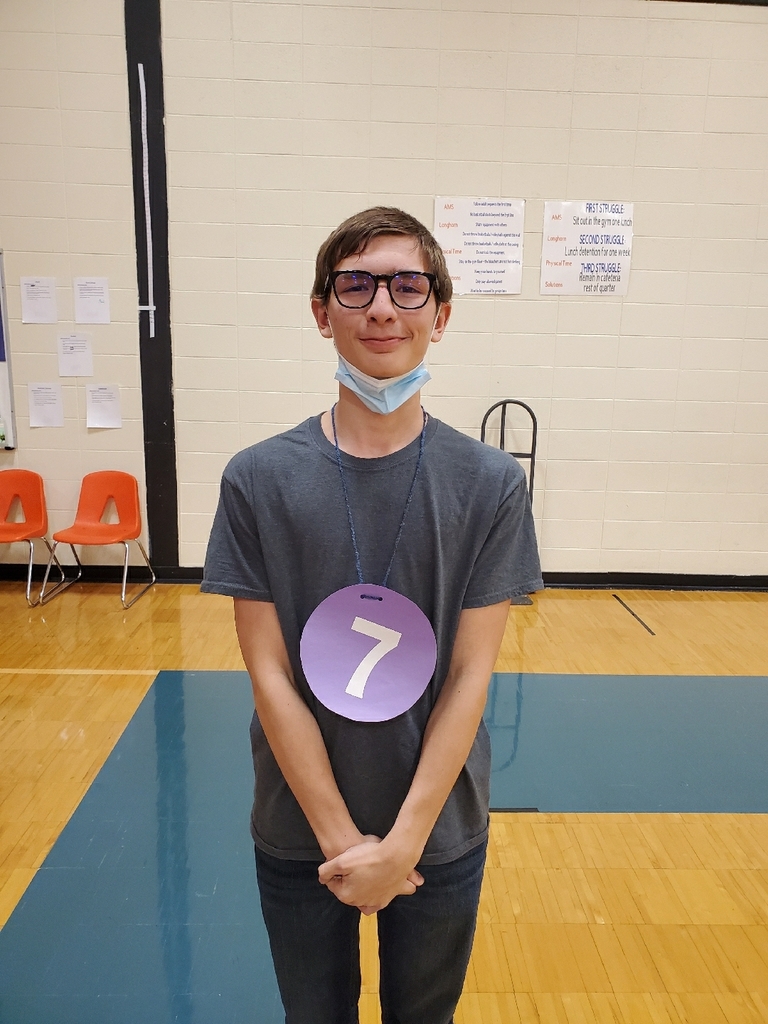 With KSHSAA changing seating options beginning Jan. 29 Solomon will continue with attendance the same as it currently stands. If things change we will let you know.

Been a dusting of snow overnight. Take extra precautions this morning on your way to school. If you feel it's unsafe for your child, you can always keep them home. Make sure to call the office to let them know. #GorillaPride

Monday's JV Boys Basketball games will be played tonight at Goessel starting at 5:30 pm. Here is the link to the livestream for tonight:
https://youtu.be/FvH6Icq_2Sk
Due to Covic 19, we will not exchange Valentines or bring outside treats to exchange. However, candy will be provided to the students so they can still celebrate the day. Thank you.

There will be no school for Solomon January 25th due to potential winter weather moving into the area. Chances are very high across our district that we will see over 4 inches of snow. Making the decision now will allow parents to plan accordingly. NO SCHOOL, NO REMOTE, NO ACTIVITIES-- tomorrow. Stay safe.

Third grade created pointillism snow scenes on this chilly Friday.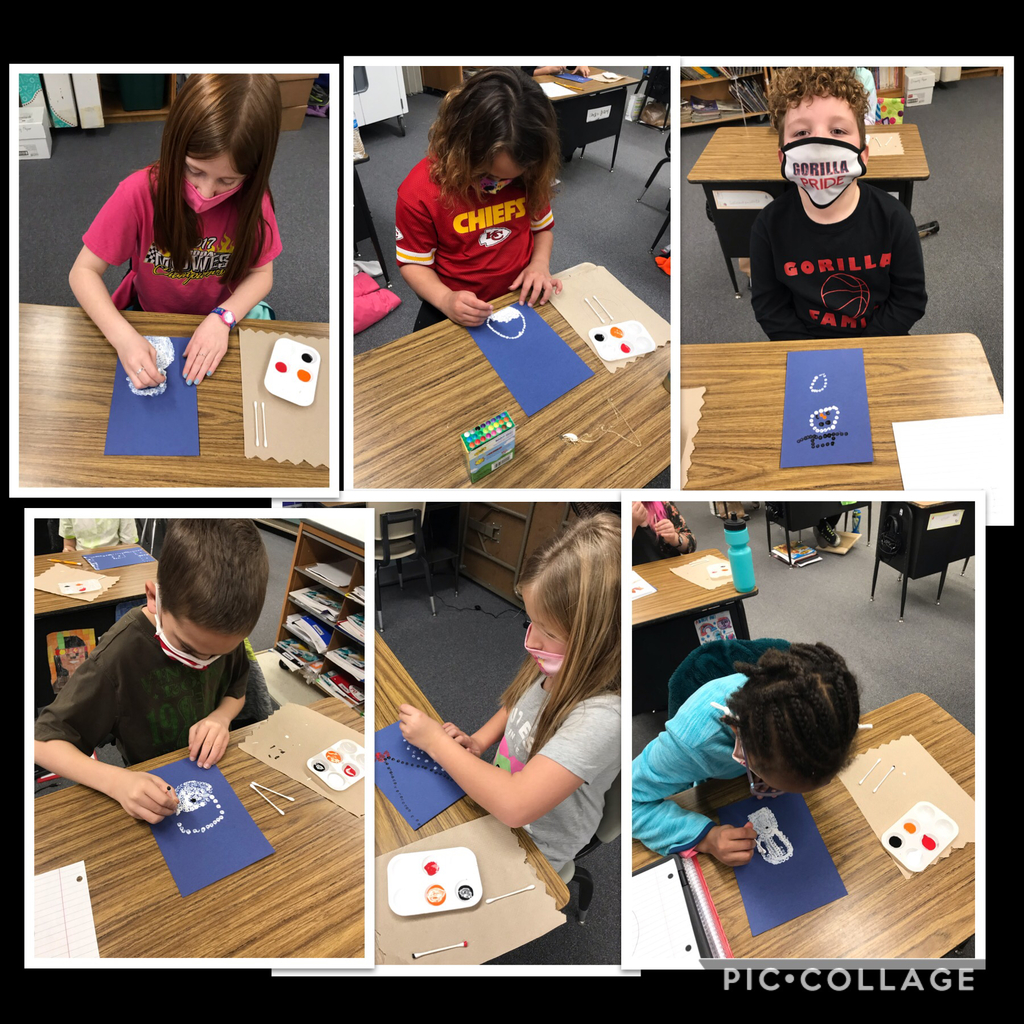 Check out today's game at the link below. Go Gorillas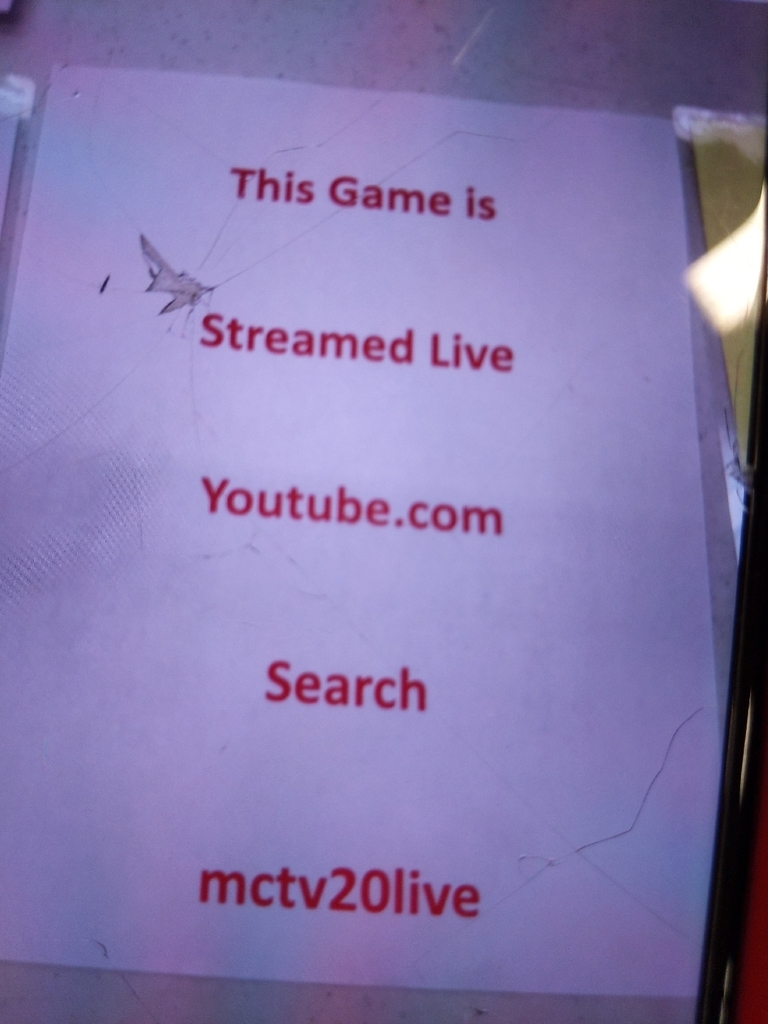 The Gorilla Bowlers hosted Washington at Abilene's Tornado Alley. Emma took third and was Solomon's top girl. Logan was Solomon's top boy. The Bowlers travel to Hutchinson on Saturday, January 30.

Ms. Romeiser's kindergarteners' snowmen went on adventures and got too hot!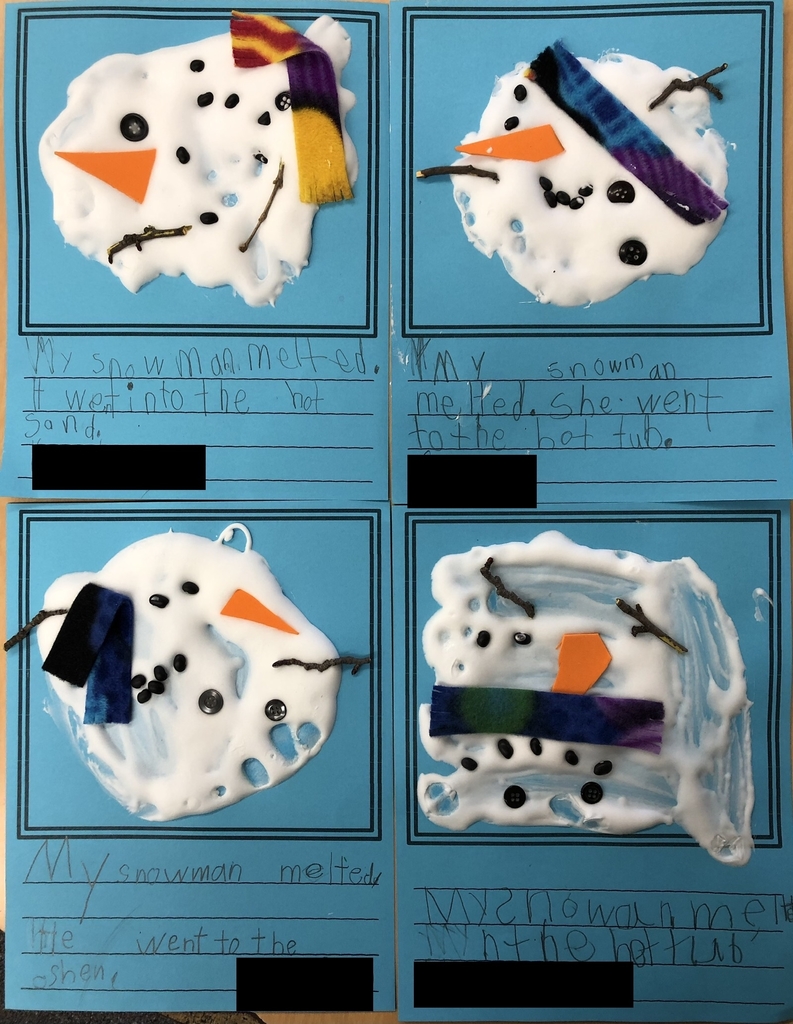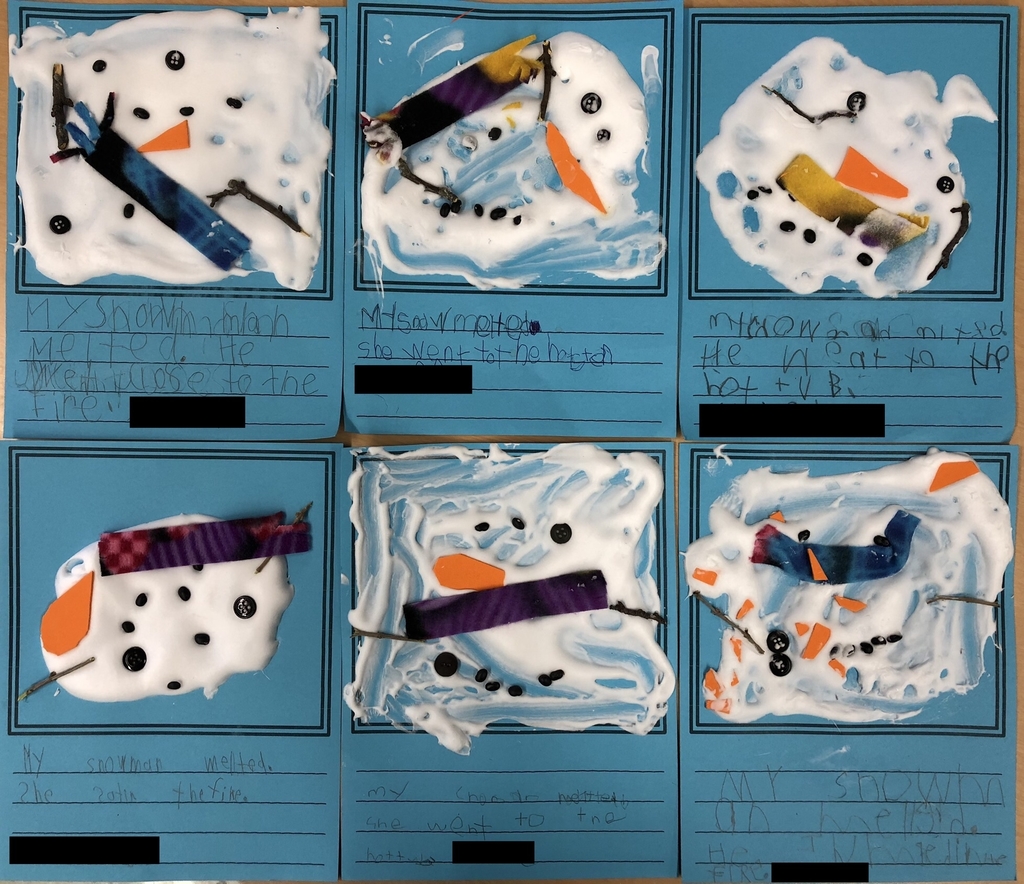 Mrs. Kirby's Kindergarten Class listened to "Sneezy the Snowman" and wrote why our snowman melted.

Congratulations to all of our academic honor students for the fall semester. Great work!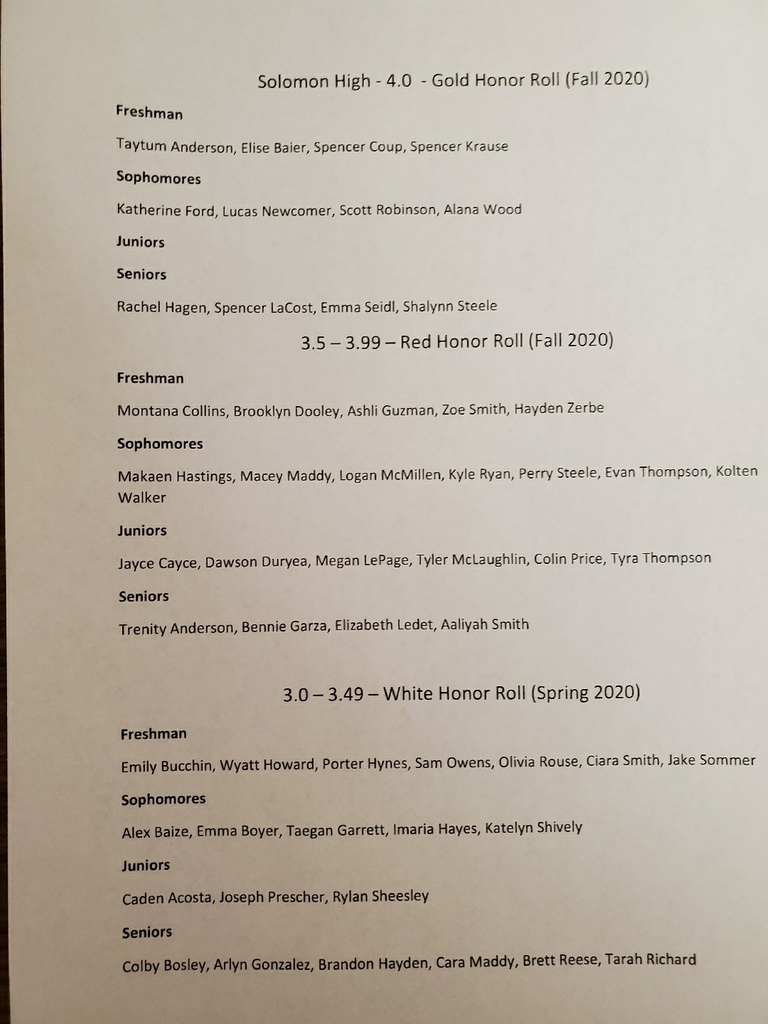 Don't forget, today is the last day to audition for the spring play, CLUE! Sign up outside Mr. Delay's room for your audition time slot between 3:45 and 6:30 pm.